The kid's Club at the Camarguais campsite located in Lattes.
Campsite in Occitania - Palavas-Les-Flots
Campsite near Montpellier, Hérault
For children from 4 to 12 years old, activities run the children's club at The Camarguais campsite in July and August. It offers fun and sporting activities.
The club leader will give you the entertainment program on your arrival during the welcome drink on Sunday evening.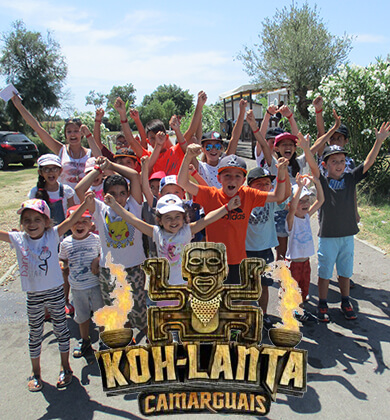 Camping Le Camarguais also has a children's area with outdoor games.
Reminder : the playground is under the responsibility of their parents, and children must remain under their supervision at all times.
A word from the Animation Manager
« My priority is the safety of children. I ensure a good reception and supervision by a professional. I mainly focus on the conditions, for example the air conditioning when it's hot or just providing them with cold drinks.
Then, I make sure that all the animations correspond to the children. They have workshops for games, drawings, creation of memories and also sports tournaments for the most motivated.
Some activities are shared with adults. Parents and children can enjoy this moment together. »