Campsite Le Camarguais near montpellier
Montpellier, a dynamic city mixing history and modernity
Do not miss to visit the city of Montpellier
Located only 6 km north from the Le Camarguais campsite, Montpellier combines architectural travel and the dynamism of a student city.
The historic center of the city is entirely pedestrianized and allows you to fully appreciate the charm of this city full of history and life.
Among the most beautiful places to visit, do not miss : Place de la Comédie, Saint Pierre Cathedral, and Place du Peyrou.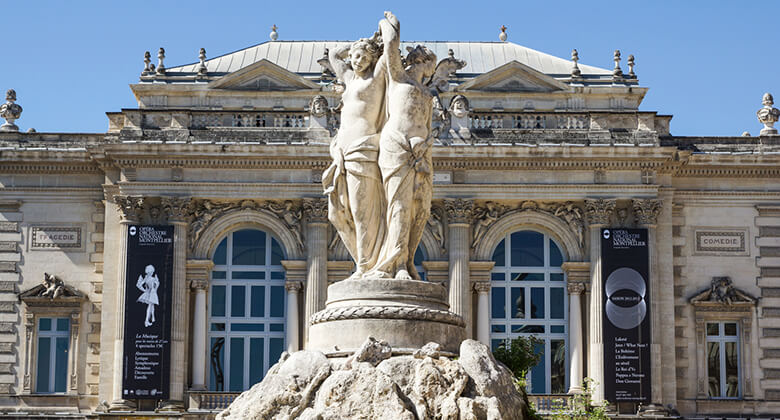 Many activities await you to make the most of your stay.

• The Fabre Museum is the essential museum of the city mixing modern and old architecture. It is considered one of the most beautiful museums of fine arts in Europe and brings together European works from the Renaissance to the present day.

>> To find out more about the Musée Fabre : https://museefabre.montpellier3m.fr/

• Located 4 km north of the campsite, the Bowlingstar bowling welcomes you every day to share great moments with family, friends and with children.

>> To find out more about the Bowlingstar Montpellier : https://bowlingstar.fr/montpellier/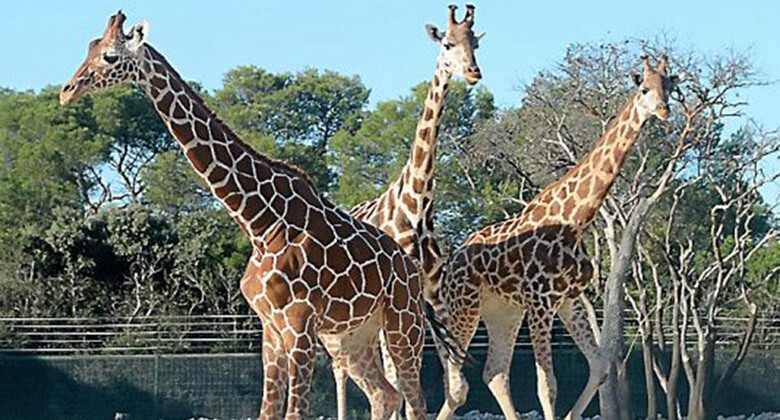 Visit to the Lunaret zoo

• The Lunaret Zoo, north of Montpellier is home to a large multitude of animals in a large natural area, with the particularity of offering free entry to all its visitors.

>> To find out more about the Lunaret Zoo : http://zoo.montpellier.fr/
• The Odysseum shopping center

Located south east of Montpellier, the >Odysseum shopping center offers many possibilities for entertainment. You will find a large number of shops, a wide choice of bars and restaurants for all tastes, a laser game, an Imax cinema, an ice rink, a planetarium, an aquarium, a climbing room, a game bar, a trampoline room, ...

>> To find out more about the Odysseum Shopping Center : https://odysseum.klepierre.fr/
• The Polygone shopping center
Located in the center of Montpellier, the Polygone shopping center welcomes you on 3 floors for a day of shopping with the most famous brands.

>> To find out more about the Polygone Shopping Center : http://www.polygone.com/
• The Summers

In July and August only, every Friday evening on the Esplanade de Montpellier, the Estivales affirm their support for the wine sector and honor the richness of our terroirs. It is also a moment of unparalleled conviviality with concerts, entertainment, and free initiations to dance and wine tasting. The unmissable event for the people of Montpellier for moments of sharing with friends or family ... in moderation !

• The Lez Market

A resolutely epicurean atmosphere for this complex of gastronomy and good living. Creative hot-spot bringing together shops, second-hand dealers, farmers' markets, restaurants, foodtrucks, startups, events and events, exhibitions ... The Lez Market is located in former industrial and agricultural premises.
• The small places of the city center

There are many squares which offer a wide choice of small bars to enjoy a convivial moment.
The best known, Place de la Comédie, is surrounded by opulent and elegant buildings, and closed at its end by the Opéra Comédie, theater built in 1888.
Higher up, Place Jean Jaurès is the place for "trendy" students.
At the foot of the magnificent Saint Anne Cathedral, Place Saint Anne is decorated with a pretty mossy fountain and adjoins the city's National Conservatory of Music. Every year, in June, it hosts open-air chamber music concerts.

>> To find out more about the city of Montpellier : https://www.montpellier-tourisme.fr/