The coastal beaches near the Camarguais campsite in the Occitanie region.
Campsite in the Herault
Campsite close to Palavas-les-Flots
There are many things to do, to see… There is Montpellier and its historic center, the hinterland, the Gorges de l'Hérault, the Cévennes, the Minervois ... And of course all the beaches of the coast and the Camargue. Whether it's very close or a little further away, there are many things to do and see…

The little ones, the teens or the older ones will have no time to get bored !
First, there is of course the whole coastline with its beach or nautical activities (boats, jet-ski, pedal boats, fishing, diving ...). In our region, leisure activities are very numerous : skating rink, cinemas, water parks, restaurants, bars, discotheques, bowling, golf, horse, tennis, canoe, sea fishing…
And above all, the region does not lack tourist interest. Montpellier and its historic center , the hinterland (Gorges de l'Hérault, Cévennes, Minervois ...) and Camargue
You can find at the reception, many leaflets to discover exceptional tourism. Learn more : https://www.herault-tourisme.com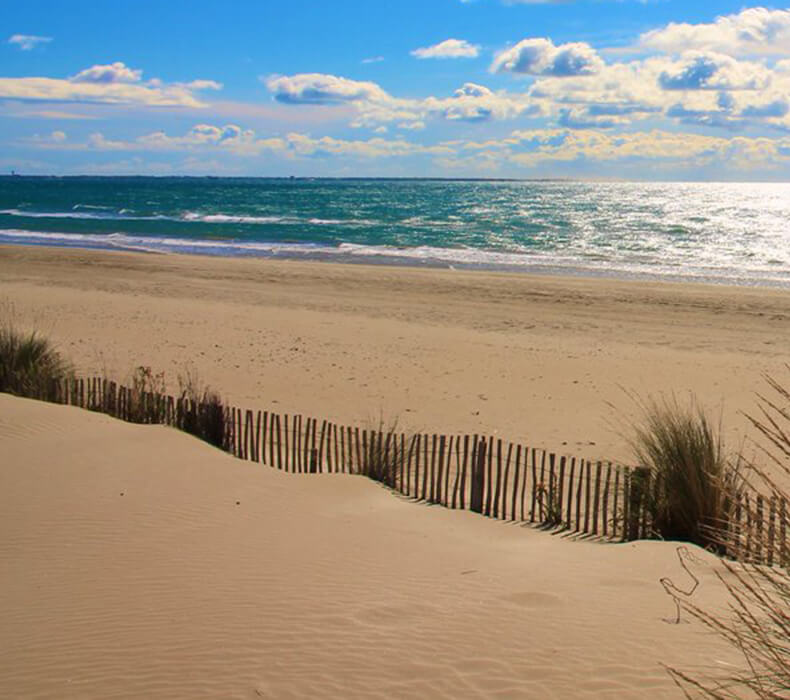 The team at Le Camarguais campsite, proud of its region, is at your disposal to give you many tourist suggestions to make the most of your stay.

Distance to the coastal towns :
Palavas-Les-Flots 5 km, Villeneuve-lès-Maguelone 5 km, Carnon 10 km, Sète 30&nbspkm.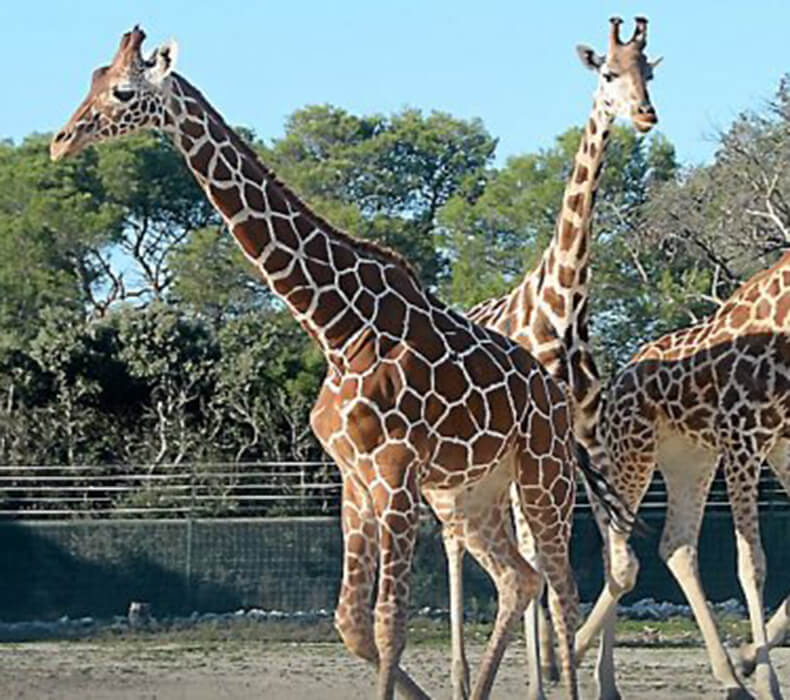 To visit (list available at reception) :

Canal du Midi 5 km away, Montpellier city center 8 km away, Lunaret Zoological Park 12 km away, Aigues-Mortes 27 km away, the historic village of Saint-Guilhem-le-Désert listed as World Heritage by UNESCO , the caves of Clamouse and Demoiselles, the Pont du Diable, the lake of Salagou, the gorges of Hérault around 45 km away, the Pont du Gard 50 km away, the Saintes-Maries-de-la-Mer 57 km away, the oyster beds in Bouzigues and Mèze.

It's up to you to decide what you want to discover…

• MONTPELLIER TOURIST OFFICE
• PALAVAS LES FLOTS TOURIST OFFICE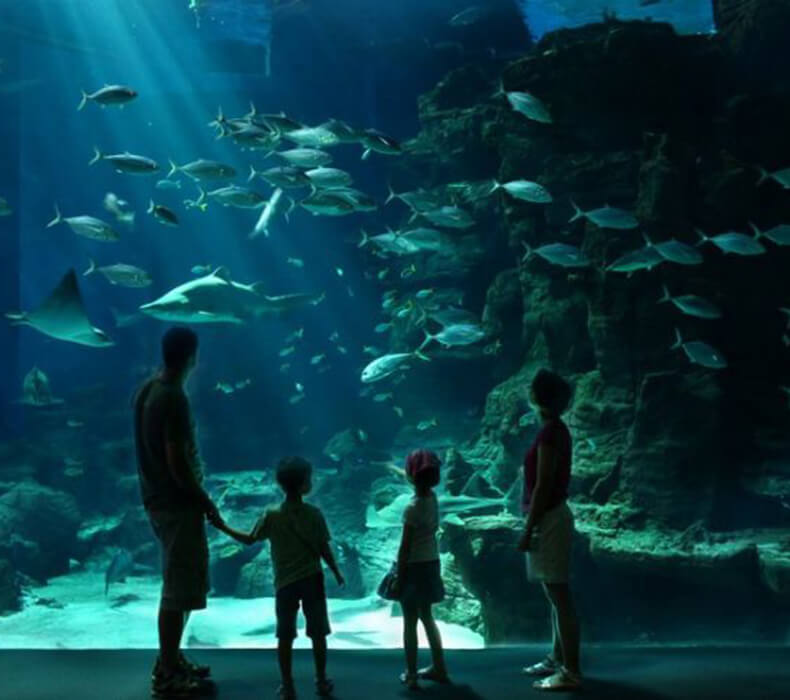 For fun

• The Polygone Montpellier and the famous Place de la Comédie 8 km away. The Odysseum of Montpellier (many shops, bowling, karting, cinema, climbing wall, aquarium, ice rink, planetarium ...) 10 km away.
• Riding stable 2 km away.
• Nightclubs (the first 2 km away). To name a few: New York Club, Le Milk, Heat Heat Club (Lattes), Le Monster Club (Mauguio)… Bar Karaoké le BCM au Rond Point du M (Croix d'Argent).
• Karting 2 km away.
• Adventure park 5 km away.
• Aquatic center 18 km away, Aqualand 60 km away, canoe 40 km away.
• Saint Louis (jousting and bodega), Fiest'a'Sète… in Sète.

More information during the reception and with the entertainers.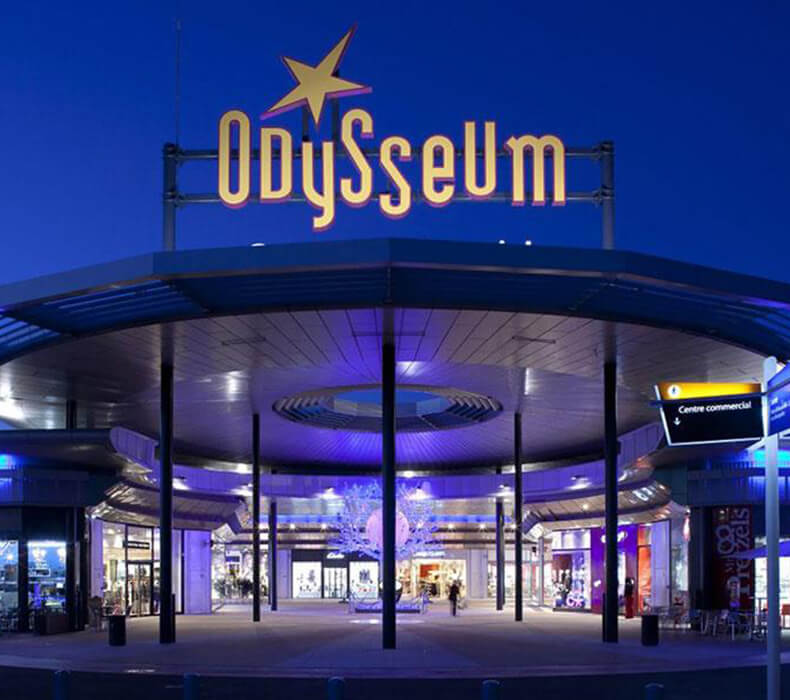 In our region, if you feel like it, you can discover original or typical restaurants.

The Pirate Paradise (Pirate decoration like the attraction at Disney), the Tommy's (60s themed) at Odysséum ...
Family or gourmet cuisine, a large number of restaurants are available to you.
A kitchen for all tastes to meet your desires. Meals for all budgets !

You can also eat at the restaurant adjoining Le Camarguais campsite.

Located only 6 km north from the Le Camarguais campsite, Montpellier, capital of Languedoc Roussillon, combines architectural travel and the dynamism of a student city. The historic center of the city is entirely pedestrianized and allows you to fully appreciate the charm of this city full of history and life...

Located 4 km south from Le Camarguais campsite, the small seaside resort of Palavas attracts for its simplicity, its charm of yesteryear and its geographical location. A stone's throw from Montpellier, this small village brings together all the points of attraction to spend a pleasant moment...

What particularly appeals to summer visitors to Lattes is its Sunday morning market where local producers and artisans rub shoulders in a resolutely warm and lively atmosphere.
The meeting place for gourmets and good living !

From Grau du Roi, passing through Aigues Mortes, to Saintes Maries de la Mer, a whole new universe appears over the kilometers. Bulls, horses, flamingos, and swamps, you are in the heart of nature, let yourself be amazed.

30 minutes from Le Camarguais campsite and at the edge of the Mediterranean, Sète is a poetic city which inspired many authors who fell in love with its port, its canals and its quays. Nestled at the foot of Mont Saint-Clair, between the Etang de Thau and the Mediterranean Sea,...

As part of the legendary Way of St. James, discover Saint-Guilhem-le-Désert, located just 45 minutes by car from Le Camarguais campsite.. Full of small cobbled alleys, opt for a visit to Gellone Abbey, at UNESCO World Heritage Site.

45 minutes from Le Camarguais campsite, quickly accessible by the A9 motorway from Montpellier, go back in time and immerse yourself in the era of the Emperor Auguste and his successors who made Nîmes a city promoting Romanism in Gaul with its sumptuous monuments...